Changster DJ
Check out some Changster DJ aka Just Jun's latest music:
—————————————————————————————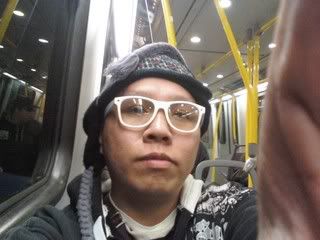 Hailing from Vancouver BC Canada, is Tony, founder of Changster DJ, an entertainment / media / branding company. What started out as a nickname from girls in high school and his early twenty's, went on to become the stage name of Tony. Performing as a deejay for various local parties and weddings, he soon connected with people around his community to form a breakdance team which garnered a lot of attention, doing many performances all over BC. Some clients include and not limited to Coca Cola, Kokanee, Zero Gravity Circus, as well as many private parties. Changster DJ also went on to start emceeing and making music after graduating from a school grant to go to music school. It was a natural fit for Changster DJ to get into music, having grown up in inner city multicultural Vancouver BC Canada with an aunt who had a massive collection of tapes and mixtapes. As an 80's baby, he has seen the evolution of hip hop and other cultural motifs of other 80's kids and loved it. As an Asian Canadian, he also saw how the hip hop and global movement of things watching Hong Kong television and seeing hip hop being featured on these programs, and also the influence of the asian people on western culture. All these influences have created a mass appeal and connection with all people of the world. "When I first started deejaying and getting into music, it was in my own room or at Youth Dances. I taught myself everything, as well as going to school and learning how to play keyboard and produce music." He performs under the emcee name JUST JUN MC for the raps and lyrics, as well as singing. You can check out Changster DJ's music at http://djchangster.com! He also did this website so feel free to hit us or him up for any web design work you may need. PMG!
_________________________________________________________
Just Jun MC – Ooh Baby
Produced By Changster DJ
Download free or by donation at http://justjunmc.bandcamp.com/track/ooh-baby or at the above Bandcamp player.
Look out for the Tony Vu Computer Mixtape, slated for June 1, 2014.
Just Jun MC aka Hip Hop Big
Reply
So, What do you think?